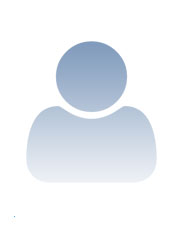 Rick
Colon Cancer
A Twenty Year Survivor Talks about Colon Cancer and Friend for Life: An Interview with Rick Newell
by Frances S. Adeney
Frances: Can you tell us about your first experience with Friend for Life?
Rick: I was first contacted by a Friend for Life volunteer shortly after receiving the shock of my own diagnosis of colon cancer. The relationship with a colon cancer survivor provided much help in motivating my family and me to research the disease. Reviewing and deciding among several options for surgery and treatment was easier because of the encouragement I got from my Friend for Life contact.
Frances: What do you remember most vividly about your experience with cancer back in 1991?
Rick: I remember that the diagnosis came out of the blue, at a time when I thought I was in excellent health. I felt confident and satisfied with my professional law practice. My family was very stable and secure. In fact, I seemed to be "at the top of my game." The experiences of suddenly facing the reality of a dreaded disease and its unknown consequences was initially devastating. Over the long haul, though, I received great long term benefit as to how I should seek to live the rest of my life. My most vivid immediate experiences was the calm unspoken confidence and utterly professional manner of the surgeon.
Frances: How did Friend for Life make a difference?
Rick: The initial contact from a FFL colon cancer survivor made me realize that others have had this experience. Illness is a common human experience. That helped bring me out of the dreadful darkness of being alone with my condition. I was able then to turn to research and objective study of my condition. I also found a deeper spiritual awareness through knowing that others have been through similar traumatic events in their lives.
Frances: What influenced you to become a volunteer?
Rick: There were two things. First, my own positive experience with a FFL survivor motivated me to do the same for others. Second, a law partner who was then a very active FFL member suggested that I volunteer.
Frances: What has been most rewarding/challenging about your volunteer work with Friend for Life?
Rick: I am most grateful to FFL for my first experience in 1991. I have had only a few opportunities to counsel others with colon cancer diagnosis, only, as I recall five or six. I have pursued every one hoping, to make a difference in their lives. The reactions of my contacts have been varied, ranging from denial to a great willingness to talk. Every one of those contacts has been precious.
Frances: What will you do with Friend for Life this year?
Rick: As in the past I hope to contribute to FFL and respond to any references of a person with a colon cancer diagnosis. I will also continue to preach to all who will listen that regular screening and early diagnosis are the best "prevention" for this condition.
Frances: How do you encourage people to volunteer for Friend for Life?
Rick: Whenever the subject of my own experience with cancer comes up in contact with others or when the subject of cancer diagnosis and treatment comes up in my daily life - - as often as possible I try to bring in FFL and its good work, its network of survivors who have faced the reality of their experience and our working to help others.
Frances: How does it feel to be a twenty year survivor?
Rick: I feel so undeservedly blessed. I do not believe God micromanages, nor am I so arrogant as to think God has some special plan for me. But early on, following my surgery, I began to reflect on how relationships were such an important part of my experience; so many so involved in prayer, care, interest, so much love. I came to believe that my surviving was but days and weeks, months, and perhaps years, of opportunities to enhance, enrich the relationships that were so much a part of my life and that, for the most part, I had taken for granted. My efforts in that regard, while so often falling short, and the response of so many, have made these surviving years the most enjoyable of my life.
If you are a cancer survivor and would like to become a trained volunteer with Friend for Life, please read more information about becoming a volunteer or contact us.